Divorce And Family Law Services In Staten Island And Surrounding Areas
Experience
Makes A Difference
When considering a divorce, it is important that you retain an attorney who has helped people in your position before. Drawing on more than 25 years of experience representing clients throughout New York, I give my clients a personal level of attention and dedication that leads to the best possible outcome.
An experienced attorney can save you money, time and unnecessary aggravation. An experienced attorney will know, for example, when it is wise to fight in court and when a settlement or plea deal may offer the best result.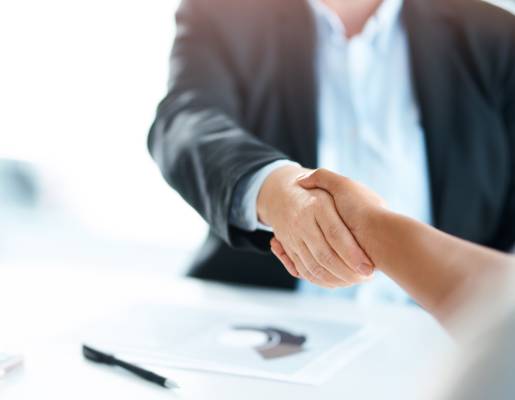 Compassionate
Family Law Help
Divorce can be one of the most trying times in an individual's life. Emotions can vary widely and stress levels often run high. Few people anticipate divorce, but it is important to know that you are not alone. It is also important to know that, in time, things do and will get better. Having a dedicated attorney in your corner makes all the difference.
It is essential that you call on a family law attorney who genuinely cares about you and your goals while maintaining a no-nonsense, straightforward and professional relationship with you and your family. I genuinely put my clients' interests first. It is my first objective to achieve your goals without creating unnecessary drama and costs in litigating your divorce case. I will be abundantly candid in advising you of your legal rights and responsibilities.
Divorce Doesn't Have
To Be A Drama
At my Staten Island, New York firm, Kurt T. Richards, P.C., I strongly believe in avoiding unnecessary litigation without jeopardizing your rights and saving you money. However, litigation is sometimes needed to secure your rights. If your spouse or his or her attorney takes a contrary position to what the law clearly provides, then we will litigate to secure your rights in court.
While I enjoy the challenge of family law, I am not in the business of selling fantasies. As a reputable lawyer, I listen closely to my clients. I will gather the facts, give you a candid view of your situation and tell you what to expect when it comes to equitable distribution, child support, child custody, spousal support and more. I also have extensive experience representing small business owners and their spouses in matters involving alimony and property division.
Put A Dedicated Advocate On Your Team
Call Today For A Free Consultation
To learn more about how I can help you, please contact my office. You may also call my 24-hour answering service at 718-720-1000  to schedule a free in-person or virtual consultation.

"Kurt Richards is an exceptional attorney. I came to him with a very difficult divorce case and he was not only knowledgeable in all areas of divorce proceedings, but he also took the time to understand and address my concerns and questions."
–Tania
"Kurt is an outstanding lawyer. He will work very hard for you and make you understand what you are up against. He will call you and keep you informed (as well as his secretary) on what is going on. Kurt does NOT LOSE! Thank you Kurt and Cheryl for all your hard work."
–Daniel
"Great. Honest, clear, fair, competent. Smooth process, no bull."
–Lori
"Great to deal with, Quick to get back to me, fair with his prices. Will use him again for future needs"
–Jonathan
"Excellent, very proficient, knowledgeable and helpful. Excellent communication. Very highly recommend"
–Sandra
"[Kurt] always answered my questions and called me back. He went above and beyond… I would definitely use him again."
–JoAnn, a former client